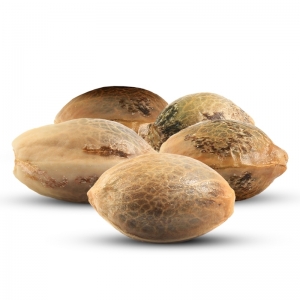 By S. S. on 11/Dec/2017 :

(

5

)

Title : Hatte Glück
Comment : Habe 5x Jack Automatics bekommen, die wollte ich letztens sogar bestellen ! Danke RQS Team :D

By H. S. on 04/Jan/2016 :

(

5

)

Title : power flower
Comment : ich bekam bis jetzt immer glücklicher weise samen die ich gerne gahbt hätte sie schicken immer das richtige :-) thx RQS

By Z. S. on 21/Dec/2015 :

(

5

)

Title : THNX
Comment : Seminka prisli 5ks royal blumatic velka spokojenost DOPORUCUJI VSEM!!!

By F. T. on 21/Dec/2015 :

(

5

)

Title : Royal AK Automatic
Comment : Not still planted but surely efficient as indicated in indications ( 15% thc and cbd medium ). Thanks again RQS Staff for the present

By C. S. on 23/Oct/2015 :

(

5

)

Title : Power flower
Comment : Einfach klasse....5 gratis Samen in Top Qualität, was will man mehr... Weiter so, ROYAL QUEEN, immer wieder gerne...

By H. B. on 12/Oct/2015 :

(

3

)

Title : great present
Comment : I had not expected a gift with my purchase, but it came anyway! :) -- These are not industrial hemp seeds but actual Cannabis seeds. I am very excited to grow for the first time in my life!! The seeds took a bit longer to germinate than I had expected. They are doing nicely. Thank you, Royal Queen Seeds!

By T. B. on 15/Sep/2015 :

(

5

)

Title : Sehr Gut
Comment : Sie haben mir 5 Critical Samen geschickt... ich hatte mir unter anderem Critical kush Bestellt.. also aufjedenfall sehr gut !! Bis jetzt noch nicht getestet !

By R. S. on 24/Aug/2015 :

(

5

)

Title : Free Seeds
Comment : Habe Blueberry als gratis Samen bekommen ... Alle gekeimt, jetzt noch warten.

By S. K. on 11/Aug/2015 :

(

5

)

Title : Gratis Seeds
Comment : immer wieder klasse, diese gratis Seeds. Bisher wurde immer meinem Wunsch nach einer speziellen Sorte entsprochen, vielen Dank! einfach nur TOP!

By M. M. on 30/Jul/2015 :

(

3

)

Title : easy bud x5
Comment : Mix it up next time! Don't send me 5 same seeds!

By S. R. on 07/Jul/2015 :

(

4

)

Title : Not much variaty but still
Comment : Still pretty good but i expected something else than 5 easy bud .. Like something mixed up

By A. D. on 01/Jun/2015 :

(

1

)

Title : pas reçus
Comment : je n'ai pas reçus ces graines j'espère qu'il m'en reverrons d'autre ...

By F. M. on 01/Jun/2015 :

(

4

)

Title : résultat
Comment : Pour ma part, j'ai reçu 5 easybud, dont 2 n'ont pas germé.




You can't post a review because you are not logged as a customer

Log in / sign up
No customer questions for the moment.
Only registered user can ask a question.
Login
Customers who bought this prodcuts also bought: