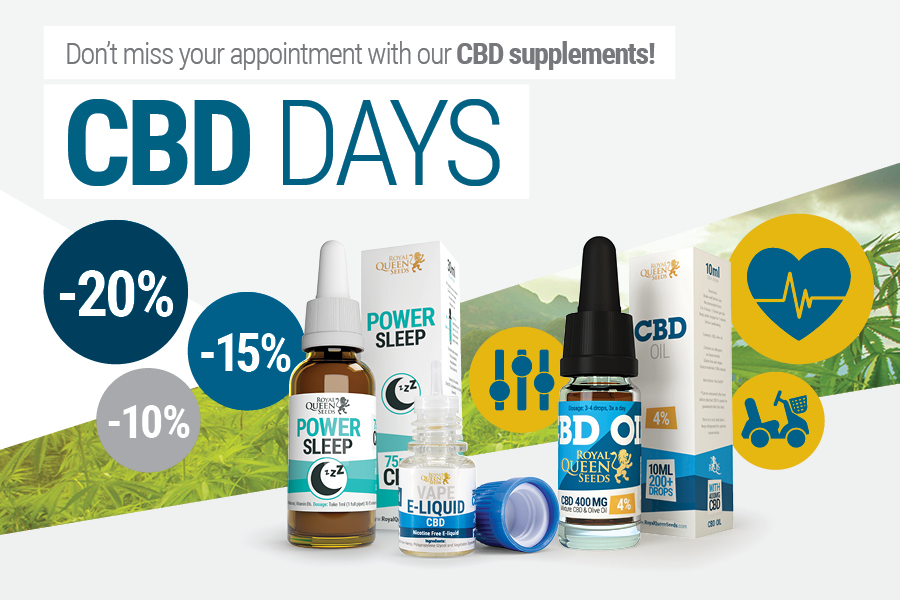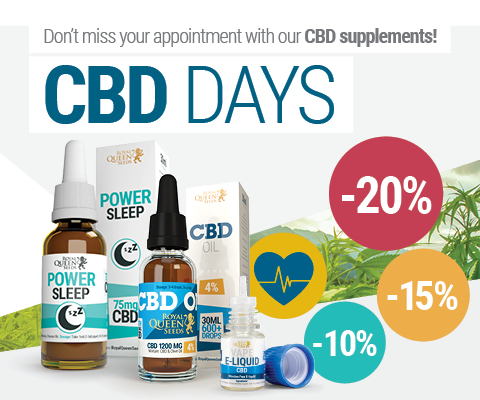 CBD Days
De CBD days zijn begonnen bij Royal Queen Seeds!

From 18 to 24 September, you will find all our CBD-rich products reduced in price, with discounts of up to 20% off current prices.

Van 18 tot 24 september tref je onze CBD-rijke producten aan tegen een verlaagde prijs, met kortingen tot 20% op de oorspronkelijke prijzen.

Grijp je kans om van CBD's therapeutische kracht te profiteren voor een onverslaanbare prijs.